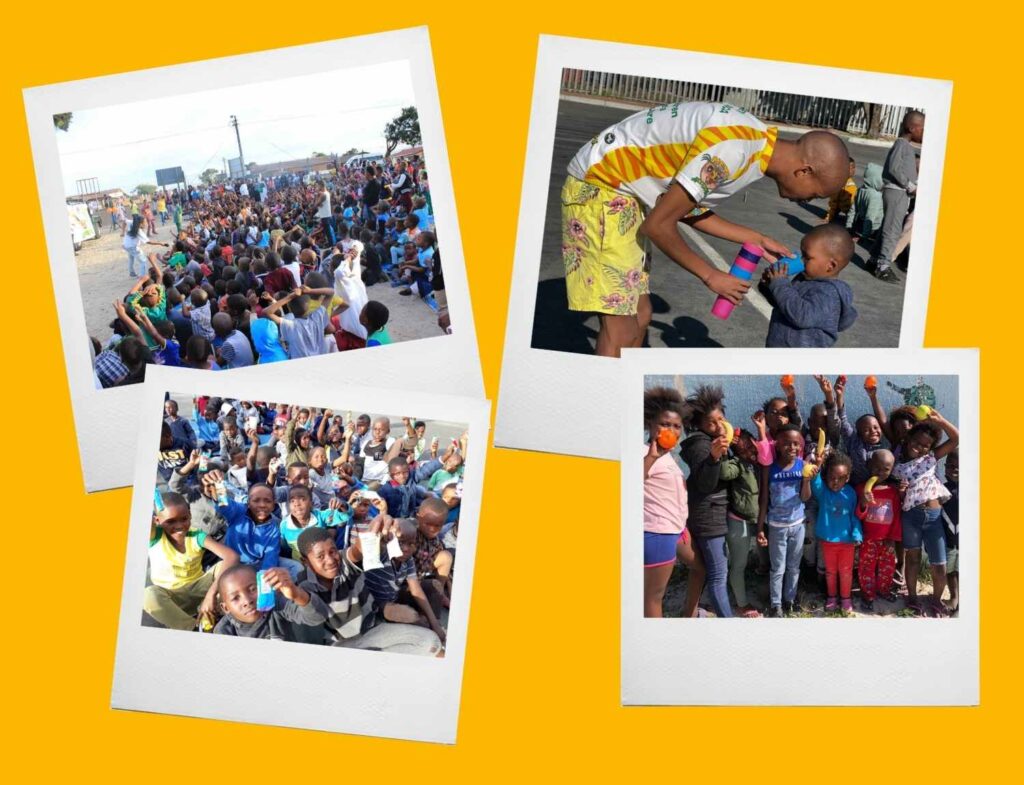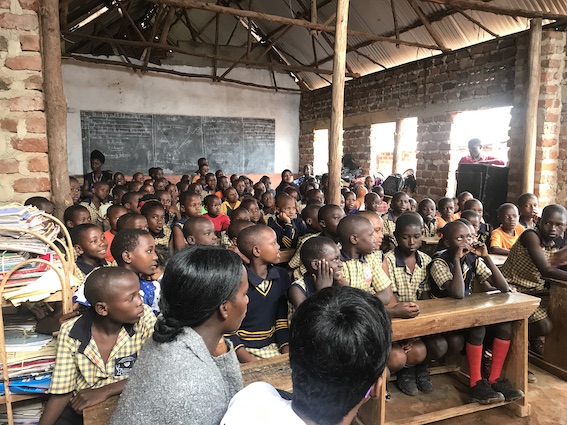 Sidewalk After School programme
As you drive the Metro Kids Africa vehicles through the townships of Cape Town, children jump up and down and run after you, shouting "Sidewalk, Sidewalk". "Sidewalk", as it has become known, is the highlight of the week for thousands of South African children! Each week our Sidewalk after-school programmes are held in an outdoor area.
The children of the community know that they will have one and a half hours of fun and laughter with a life-changing message. The programme has been especially designed to be energizing, interactive and educational for children ages 4-12.
Positive relationships are made between children and Metro Kids Africa staff, which bring long-lasting constructive change. The Sidewalk programme can be held anywhere, therefore reaching thousands of children who would not otherwise receive the opportunity to hear a message of hope.
Metro Kids Africa works in schools in Uganda, partnering with teachers to share our Christian-based life skills curriculum with children. Through this partnership Metro Kids Africa reaches over 35,000 children weekly. These programmes have helped the children and the teachers by creating a happier, more productive school environment.
Leadership Development Programme
Metro Kids Africa's vision is to raise up young leaders from within the disadvantaged areas in which they live and "Help Them Create a Better Future" for their communities. The Leadership Development Programme is a positive step to help make this happen.
When children reach the age of 13, they are invited to become a part of the Leadership Development Programme. This programme is for children who have been part of the programmes and are faithful, consistent and still want to be involved with Metro Kids Africa.
Each month they attend a programme that has been especially designed for them. They have a leader who will mentor them and be there to support them with whatever is going on in their lives.
All Leader Development Programme members are part of the leadership team for the programme held in their own area. They attend the weekly training sessions, assist with home visits and play a huge role at the programme site—they interact with the children, participate in dramas and sing. As they do, they become increasingly confident, until they're eventually ready to begin to give lessons.
Many children look forward to the day when they can become part of this programme. The difference between these teenagers and teenagers living in their communities who are not part of this is noticeable. The Metro Kids Africa leaders are making positive choices, which affects their school life and home life and helps make a difference in their own communities.
Metro Kids Africa seeks to encourage children and teenagers by taking them on camps. These camps are the highlight of many of the teenagers' lives.
They are taken into beautiful areas in the countryside, away from the stresses with which they live. For many it is a special treat to have a shower, their own bed and three meals a day. Combine this with days of games, team building and Christian teaching, and these few days have the power to change lives.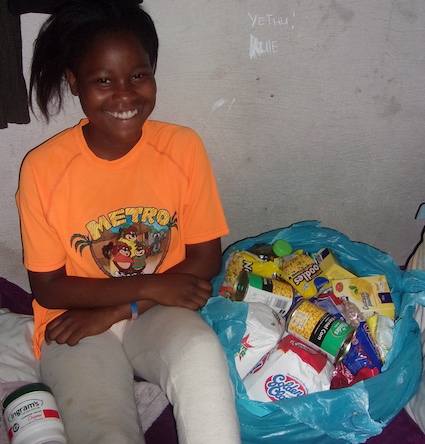 At the regular home visits of the children, the Metro Kids Africa staff see at first-hand individual needs which families have. Many of the children live with the constant worry of where their next meal will come from. Metro Kids Africa always seeks to help people where we can and gives regular food parcels to families.
We help children with their school stationery and school uniform needs and have stepped in and helped with emergency care issues when the need is there.
"I love receiving food for me and my family because then we have something to eat."
Thina, girl from the child sponsorship programme
At the heart of everything Metro Kids Africa does are the one-on-one relationships. At each programme Metro Kids Africa operates, there are often hundreds of children present; therefore, personal weekly home visits help establish relationships.
Each week staff and volunteers faithfully visit the same children, getting to know their families and circumstances and thus building supportive relationships. This consistent care for children who often have emotional issues stemming from abandonment is a meaningful demonstration of the love Metro Kids Africa has for the children and young people of South Africa and Uganda.
Metro Kids Africa is passionate about local people caring for children in their own communities and seeing young lives changed. We love to partner with local churches to help them reach out to children in a positive way. Metro Kids Africa will train churches and share the curriculum and teaching principles to assist the local church.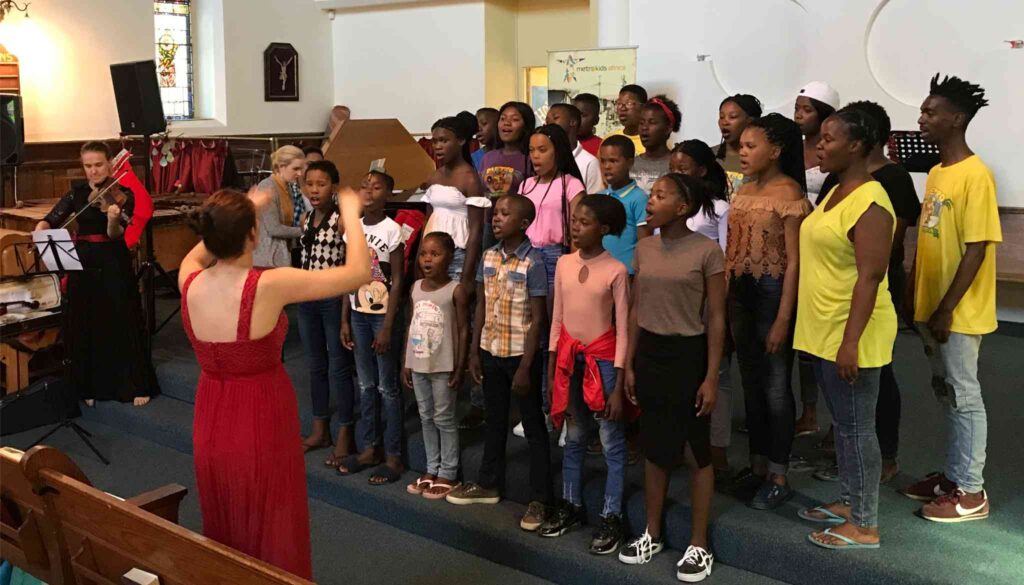 "The training your team did at what we call our Envisioning Camp in Cape Town was incredible. The use of the props, shared explanations and the notes was first class. …Our people are extremely excited. You have given us the most awesome tools, systems and skills so freely…we have done all kinds of Sunday school training but this ranks amongst the best."
Pastor Russel, New Zion church in Cape Town