METRO KIDS AFRICA wishes all our friends a wonderful 2023. May God bless you and lead you this year.
Thank you for the amazing donations many of you gave over the Christmas season. We were overwhelmed by your generosity. This kindness has meant that James has been able to buy our new Land Rover Defender in South Africa. After this purchase we had excess donations and so we are using this to update our other 2 Defenders to ensure more reliability. We are excited to have our new vehicle and the added benefit this will mean to the children we serve in Cape Town.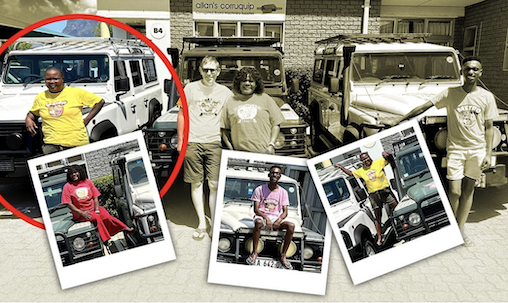 Last year when James and I visited Cape Town we had an encouraging visit. We met several young adults who had been a part of Metro Kids Africa when they were younger.
We met Bonga several years ago when he was 12 years old. Bonga came along to see what was happening with the crowds of children gathering together near where he lived. Bonga was intrigued by the Sidewalk programme and loved the happy atmosphere that was present. Soon he became a junior leader in his area and did home visits with the children and their families each week with James. Friends laughed at him as it was not the 'done' thing for a teenage boy to interact with children and volunteer with Metro Kids Africa. James and I met Bonga recently and were thrilled to hear he is now working with children in a non-profit organisation. Bonga said the example he saw from James really impacted him. He saw how James loved children and always took the time to listen to them. Bonga decided he wanted to follow a similar path when he became an adult. Bonga has a strong Christian faith and wants his life to be an example of Jesus' love for children in his community.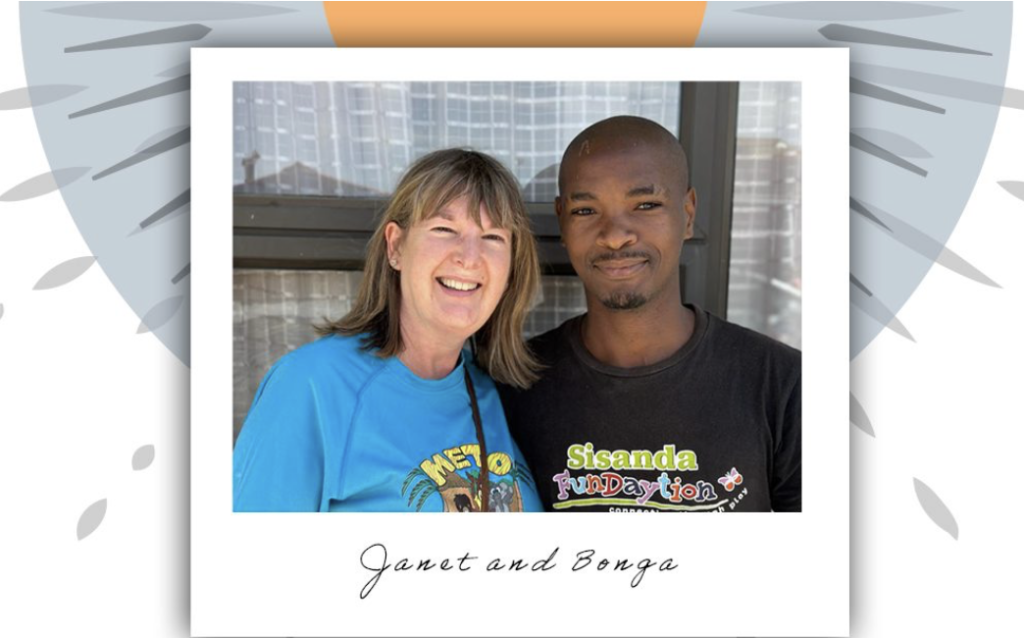 Busi grew up in a poor home where the family struggled financially and it was not uncommon for her and her sister to go to bed hungry. There was a lot of instability in her life and yet she was always faithful in her attendance at the Sidewalk after schools programme in her area. Busi became an outstanding junior leader once she was a teenager and remained part of the team for many years. Once Busi completed her schooling, she was accepted to study to be a paramedic and has nearly finished this course. Busi still attends the Sidewalk programme in her area whenever she is able to and loves to join in and encourage the young children. She says she would not be where she is today if it were not for the teaching each week at the Sidewalk programme. The 90 minutes Busi was there were full of fun and laughter, but she was also taught to love and believe in herself because Jesus did. Busi has grown up surrounded by a community where it is not normal to study and have a successful career. There is over 70% unemployment for youth in Busi's community and to finish school with a Bachelor qualification and then go on to study and attain a diploma is a special achievement indeed. Busi believes that Metro Kids Africa (MKA) played a huge role in the person she is today. She was part of our child sponsorship program.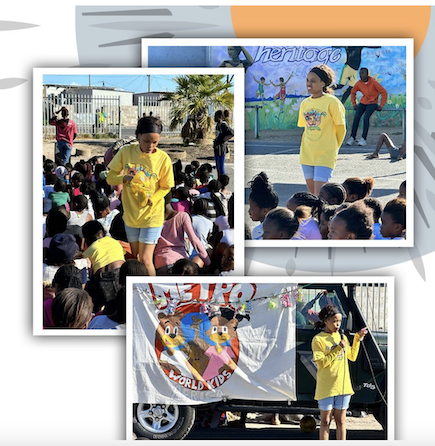 I hope you are encouraged by the stories and news of the new vehicle. At MKA we believe this is going to be a good year full of growth not just in numbers but in the development of children, teenagers, leaders and staff. Thank you for all the support you give. Love Janet and all at MKA